Julie Hearshen Miller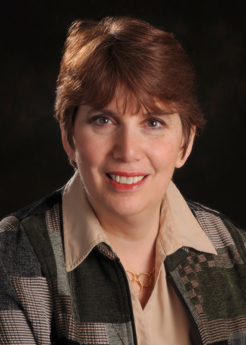 VICE PRESIDENT AND SECRETARY TO THE BOARD OF GOVERNORS, UNIVERSITY SECRETARY
Julie H. Miller was appointed Secretary to the Board of Governors and University Secretary in 2001. Following fifteen years of service to the Board and the President, her title was changed to Vice President and Secretary to the Board in 2016. As Secretary and as an executive officer, Ms. Miller serves under the President of the university, with responsibility to the Board of Governors. She is the university's liaison officer for the Board of Governors and is responsible for the management and facilitation of meetings of the Board, as well as management and coordination of University policies, governance issues and communications as they relate to the Board, the president and the university's executive officers. She serves as a member of the President's Leadership Group.
Ms. Miller's appointment as Secretary to the Board of Governors caps more than 46 years of service to Wayne State University. Prior to coming to the Office of the Secretary to the Board of Governors in 2001, Ms. Miller served as Senior Executive Assistant to the President. Her previous university experience includes service as Confidential Assistant to the Vice President of Academic Affairs, 15 years of administrative service in the School of Business Administration, as well a concurrent two-year assignment as a facilitator for the university's Quality of Service program. She has chaired several university-wide committees, including the Sesquicentennial Planning Committee, two Presidential Inauguration Planning Committees, the Murray Jackson Scholars in the Arts Selection Committee, and several that reviewed Commencement programming. She also serves as the University's Protocol Officer.
Ms. Miller earned a Bachelor's of Science Degree in Human Resource Management (1992), and a Master's of Industrial Relations (1997), both from Wayne University.
E-mail Julie Miller at julie.h.miller@wayne.edu.